Kaleidoscope IG GeekFest

We run (roughly) bi-annually an invitation only meeting of information governance professionals to discuss current thinking in considerable depth – more than normal people can bear. Attendees come from a variety of organisations, but have in common an unusual level of interest in current practice in information law in health and social care. We try to do something different each time and regularly change the venue. We have invited an artist to join us at a couple of meetings to capture the energy and informality of these enjoyable events*.
24 May 2018
Royal College of Nursing
GDPR and the Data Protection Act 2018. National Opt-out, etc.
6 December 2017
Woburn House, Euston, London
Duty of confidentiality; Data Protection Act 2018, etc.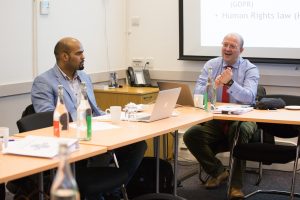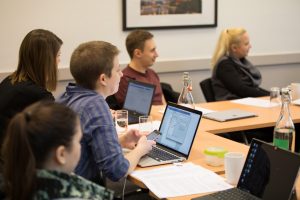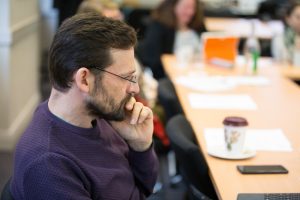 27 June 2017
Friends House, Euston, London
NHS England Test-Beds lessons learnt testing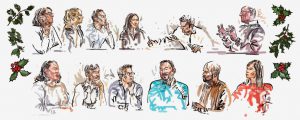 8 December 2016
Friends House, Euston, London
Focus on GDPR (primarily article 30)

23 September 2016
Friends House, Euston, London
Focus on GDPR and Digital Economy Bill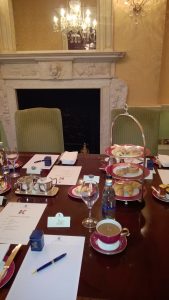 4 June 2015
The Ritz, Mayfair, London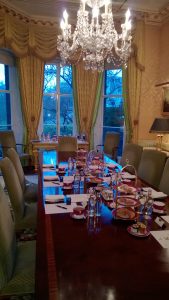 28 January 2015
The Ritz, Mayfair, London
*SKETCHES
Alban Low (www.albanlow.co.uk)
Alban is involved in many creative projects including jazz album artwork, publishing chapbooks, sketching the people and scenery of south-west France and being featured all over Twickenham with his specially commissioned Rugby World Cup bunting. Alban also has a wealth of experience in the health sector. He is artist-in-residence at the School of Nursing, Faculty of Health, Social Care and Education at Kingston University and St George's University of London. As part of this role, he has sketched their Simulated Mental Health Ward and the Scene of Crime House. Alban has also sketched live in the Dissecting Room at King's College London and had an exhibition in the Gordon Museum of Pathology. Alban is one of the organisers of the Art of Caring exhibition, which saw more than 500 artworks exhibited over the past two years, including a three-month exhibition at St Pancras Hospital.