September 2023
Outsourcing in Clinical Trials
Kaleidoscope is attending Outsourcing in Clinical Trials Event Series in September 2023. Stand 7. Our Managing Director, Amy Ford is looking forward to meeting you and discussing how we can meet your data protection compliance requirements. Do let us know if you are attending.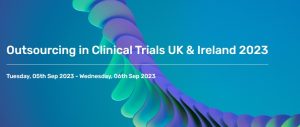 June 2023
Bio 2023, Boston
The Kaleidoscope team is at #Bio2023 until Thursday 8 June. Amy Ford, Managing Director at Kaleidoscope Consultants, comments on the buzz at the show in Boston. "We have met lots of new people, with interesting and innovative products that are keen to break into the EU and UK market. We have met people that require support to enhance their services to their clients. Going great."
If you would like to meet with the team, please pop past our booth. Stand 2379, chat to Amy Ford, David Stone and Katie Stone.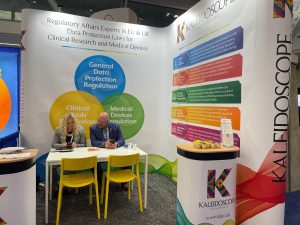 May 2023
Intelligent Health UK
Working with both MedTech and NHS organisations can be tricky. With our help our clients have the confidence to process personal data to the full extent permitted by law. Ensuring improved health and social care of people. Chat to me at #IHUK2023, we can help you navigate EU/UK Health AI and Data Protection Laws.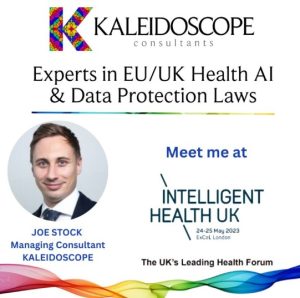 RDF 23, Newcastle
Kaleidoscope is exhibiting at the NHS Research and Development Forum in Newcastle.
If you are battling to navigate EU/UK Health AI and Data Protection Laws, we have the expertise to help you.
Meet David Stone (Founder) on the Kaleidoscope stand, to find out more.